Welcome To Unnati Pump
Unnati Mech Pvt. Ltd. – is a professionally managed and quality-conscious company manufacturing Power Driven Pumps, Stator Rotor (Kit) and Pump/motor Components for Submersible Pumpsets.The company is marketing these Power Driven Pumps, Stator Rotor (Kit) and Pump/motor Components under the brand name "Unnati" through its distribution Network since last 35 years.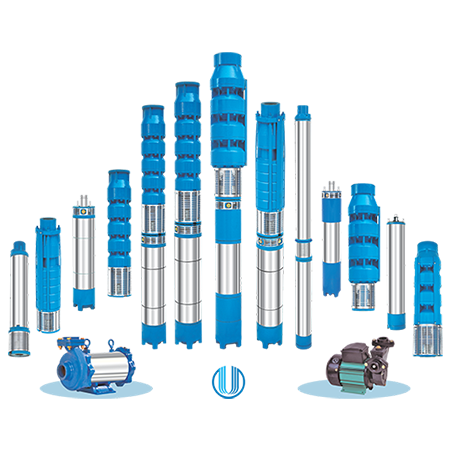 OUR COVERAGE IS
THE BEST IN THE INDUSTRY
We have manufacturing Unit at "Ahmadabad" Gujarat & Corporate Marketing office at Haryana, Madhya Pradesh, Chhattisgarh, Karnataka and Andhra Pradesh. We have obtained the ISO 9001 Certificate, 'ISI' marks from the Indian Standard Bureau and STAR RATING from Bureau of Energy Efficiency.
Plant & Machinery with computerized Aided Design. Unnati has been manufacturing quality submersible motors for more than 45 years and the highly efficient submersible motors are among the very best on the market. The motors are based on state-of the art technology that comprises highly reliable shaft seals and heavy duty thrust bearing. High efficiency and long operating life ensure low, long term cost of ownership.
At Unnati Group of companies, customer is focus of attention for all activities at all level and every care is taken to see him delighted. His enquiry prior to sales is promptly responded for techno-commercial details and after sales-services so that he develops confidence in the product and services. Atmost care is taken to define customer requirement & complaint by providing prompt and proper corrective actions thereby keep him satisfied.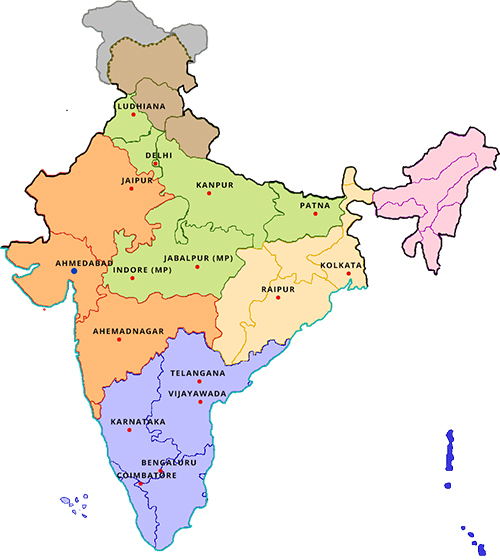 Domestic Marketing Network
The Company market its products all over the country through distribution network and assist the Distributors/ Dealers to develop their Network through adequate Advertisement publicity canvassing covering all potential centers where the demand of pumpsets exist. (For more details refer our article Useful Tips on Sales Promotion through Canvassing / advertisement)